Services
REALTY
Bonvie Realty is a full service commercial and residential real estate brokerage firm offering a full variety of services in South Florida.
Bonvie Realty services includes, but is not limited to:
Investment Analysis
Due Diligence Services
Acreage
Land Acquisition
Land Disposition
Leasing
Property Management
PRIVATE CLIENT GROUP
Bonvie Realty & Development also provides service for an elite clientele of investors. Here, we handle all aspects of development from investment analysis, acquisition, and project management. We focus on the client that strives to obtain the high investment yields obtained in commercial and industrial development, but does not have the much needed expertise to obtain the goal. This is where Bonvie Realty & Development will provide all services from "A to Z " with respect to a real estate investment.
DEVELOPMENT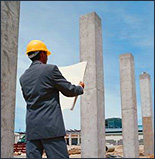 Bonvie Realty & Development offers clients a single-source responsibility from conceptualization through project completion. At Bonvie Realty & Development, we analyze each opportunity and industry conditions that will maximize savings through early cost evaluation, innovative ideas and continuous monitoring of all prime components without ever compromising quality.
Bonvie Realty & Development consistently has clear communication with our team of experts to help complete a project in the most timely and profitable manner for the client. We are your single point of contact from concept through fruition.

Bonvie Development services includes, but is not limited to:
Project Feasibility
Due Diligence Services
Market Research Studies
Lower Costs through Early Cost Evaluation
Continually Monitors Project
Strategic Consulting
Financial Analysis
Pre-Construction Services
Entitlements-Zoning
Coordinating Architect
Coordinating Engineer
Site Plan Approval Services
Design-Build
Permitting Services
You can contact Rick Bonvie for more details about becoming a private client.